Winnebago County Veterans Assistance Commission Announces New Superintendent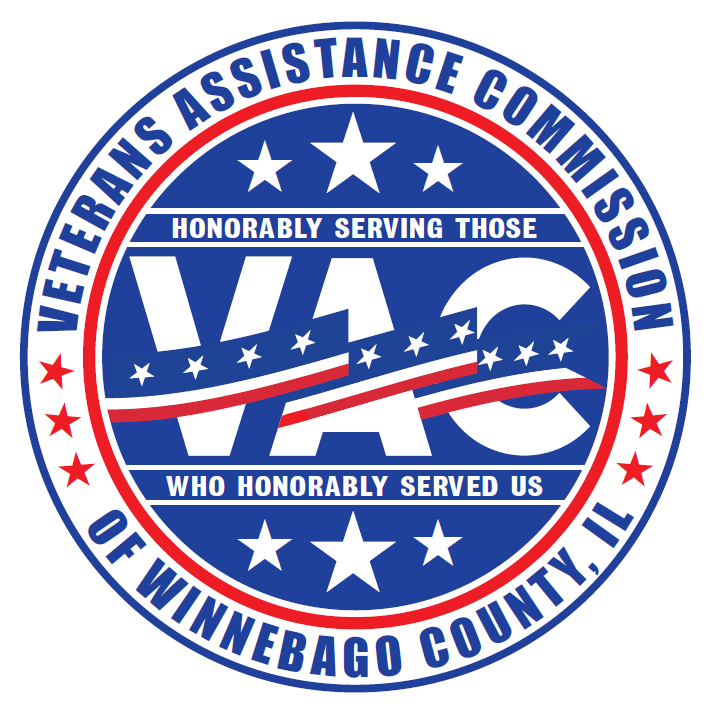 FOR IMMEDIATE RELEASE
October 26, 2023
CONTACT: Ray Richmond, (779) 238-0234
ROCKFORD, Ill. – It is with great excitement and enthusiasm the Winnebago County Veterans Assistance Commission announces it has named Jesus Pereira as the new Superintendent for the Winnebago County Veterans Assistance Commission (VAC).
Pereira was appointed to the position by the VAC Commissioners. The VAC will be hosting a meet and greet for the new Superintendent this upcoming Monday, October 30, 2023 at Veterans Memorial Hall, 211 N. Main St., Rockford from 12:30 to 3:30 p.m. and additionally from 5:30 to 7:30 p.m.
"Jesus is going to carry the vision of the commission into the future," said Eric Willard, VAC Interim Superintendent. "He has the heart of a hero and the soul of a soldier. He will serve our veterans well."
"I've known Jesus as a leader who has the respect of his peers around the country," said Ray Richmond, VAC CVSO/Community Outreach Coordinator.
A commercial pilot for JMP Aviation Services and the founder of Vet Air, an organization that transported veterans to and from medical appointments, Pereira joins the VAC with a distinguished resume that started in 1996 as an aircraft fueler for the United States Army.
"I'm honored to have been selected as the next Superintendent of the Winnebago County Veterans Assistance Commission," said Pereira. "I am humbled by the opportunity and absolutely grateful for all I have learned over the years working for and with our Veterans."
A 21-year veteran of the Army, Pereira will oversee the distribution of the organization's funds and supplies to benefit military Veterans and their families. As VAC Superintendent, his role will cover a wide range of responsibilities such as managing the daily operations, developing marketing initiatives and outreach programs, implementing strategies to improve efficiency, identifying training needs, as well as providing leadership and guidance to employees, volunteers, and clients.
"Jesus has the experience and energy to ensure that all Veterans in Winnebago County are aware of and have access to the valuable resources offered by the VAC," said Winnebago County Board Chairman Joe Chiarelli. "I welcome Jesus as the new VAC Superintendent and look forward to the good work he will do to expand services for Winnebago County Veterans."
Though he served as an aircraft fueler from 1996 to 2017, Pereira's diverse and impressive resume includes a long-standing commitment to veteran service. Following a three-year stint as a Supply Supervisor for the Department of Defense where he managed Army wide aviation, he was named the Director of Veteran Services in the town of Longmeadow, Massachusetts in 2015. While there, he worked to advocate on behalf of Commonwealth veterans and provide them quality support services and emergency financial assistance.
In 2017, Pereira was hired as the Director of Veteran Services at Veteran Services Holyoke in Holyoke, Massachusetts. In addition to supervising the entire staff and overseeing an annual budget of $517,000, Pereira helped organize initiatives to enable veterans to procure benefits to which they were entitled. Some of those benefits included employment, vocational or educational opportunities, hospitalization, medical care pensions and nutrition assistance programs.
Perhaps Pereira's most impressive trait is his commitment to volunteering. Pereira has donated his time to work with the Western Massachusetts Veterans Service (2017-2019), the Massachusetts Department of Transportation (2018-2023), Massachusetts Veteran Service Officer Association (2017-2018), B-17 Memorial Committee (2017-2023) and the National Association of County Veteran Service Officers (2023).
Until 2022, Pereira served as the Executive Director of Vet Air. Unfortunately, the non-profit had to shut down but not before some of its supporters expressed their gratitude for the work done by Vet Air. Laura Shaw posted on the organization's Facebook page, "Thank you for everything you have done and will continue to do for our veterans. The world is a better place because of people like you."
###
ABOUT VETERAN ASSISTANCE COMMISSION
The Veterans Assistance Commission was started in the 1920s, as a Veteran relief group. The Veterans Assistance Commission assists honorably discharged veterans, their families, and their surviving spouses, residing in Winnebago County, IL. To learn more about the VAC, please visit https://vacwc.org.